THE LATEST IN BULLET AND BALLISTIC PROTECTION
We supply cutting-edge military-grade bullet and blast protective body armour equipment designed to protect the world's most specialist units and armed forces. Our ultra-premium products meet or exceed NATO standards and are used in military defense operations, humanitarian crisis missions, specialised police units, and in schools for protection against active shooter incidents. Because safety is our number one objective, only the most optimised, state-of-the-art materials are used in the products we supply. Customisations are also available to meet the needs of individuals.
KEY DEFENSE AND PROTECTION APPLICATIONS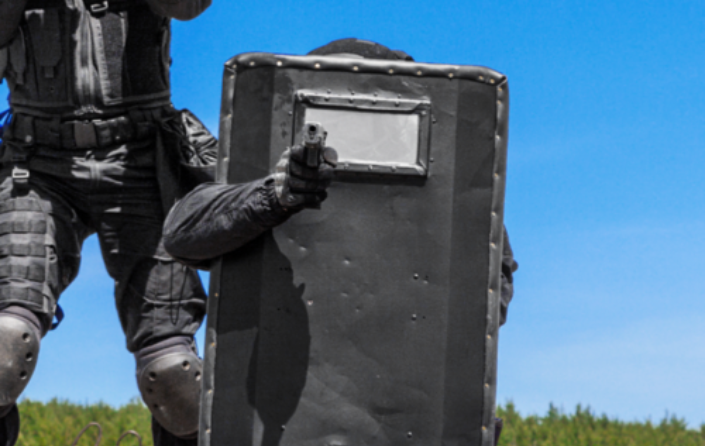 BALLISTIC PROTECTION FOR VEHICLES AND PERSONNEL
The nature of today's modern warefare demands the need for the most powerful blast-protective equipment in the world, which is why we offer everything the modern infantryman and service vehicle needs to shield them from top to bottom.
HUMANITARIAN AND DEMINING EQUIPMENT
When explosive threats are buried just under the surface of the earth, it takes ultra-specialised units with equally specialist clothing to approach and defuse the situation. Our full explosive ordnance disposal suits offer blast protection to help get the job done.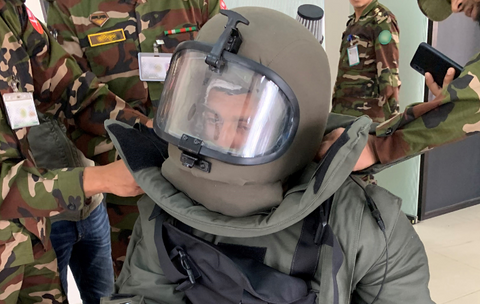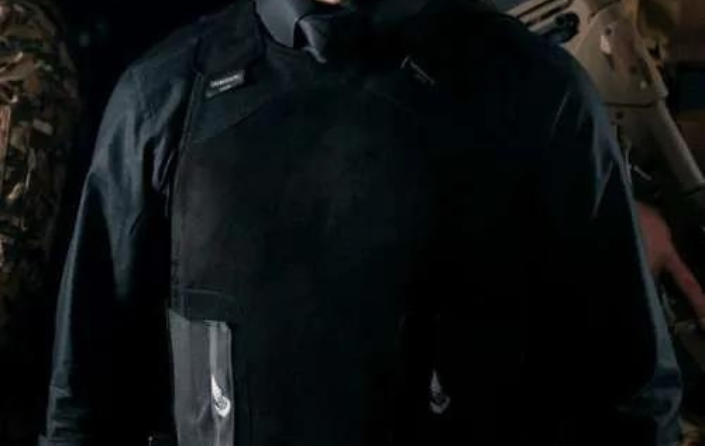 SWAT AND FIRST RESPONDER PROTECTIVE CLOTHING
To remain mobile and agile, responders at the scene of unpredictable and dangerous situations demand the need for protection of their most vital areas. Bullet-proof vests are easily wearable over or under layers of clothing and can save the lives of those on the front line of extremely unpredictable situations.
AUTOMATED SAFETY SOLUTIONS FOR EDUCATION ENVIRONMENTS
When some of society's most vulnerable innocent people are unexpectedly put at risk, the need for optimised safety systems that can be quickly and easy erected is absolutely vital for preserving lives. Our bullet-resistent panels and blankets are the go-to solution.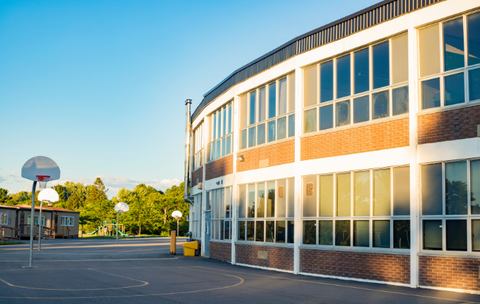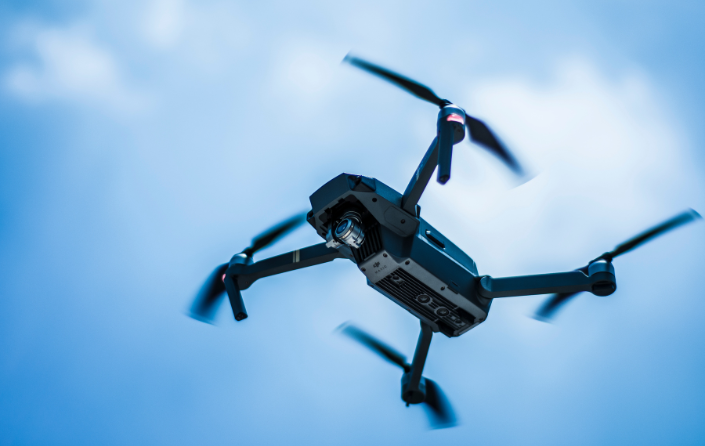 Artificial Intelligence Solutions
Powerful AI machine learning and vision-based processing capabilities offered by our partner company, Safe Pro AI, have been enhanced by expert drone operators to deliver superior situational awareness. This new capability, for example, helps guide ballistic specialists on the ground carry out their life-saving security missions or in accelerating drone-based analysis of critical infrastructure.