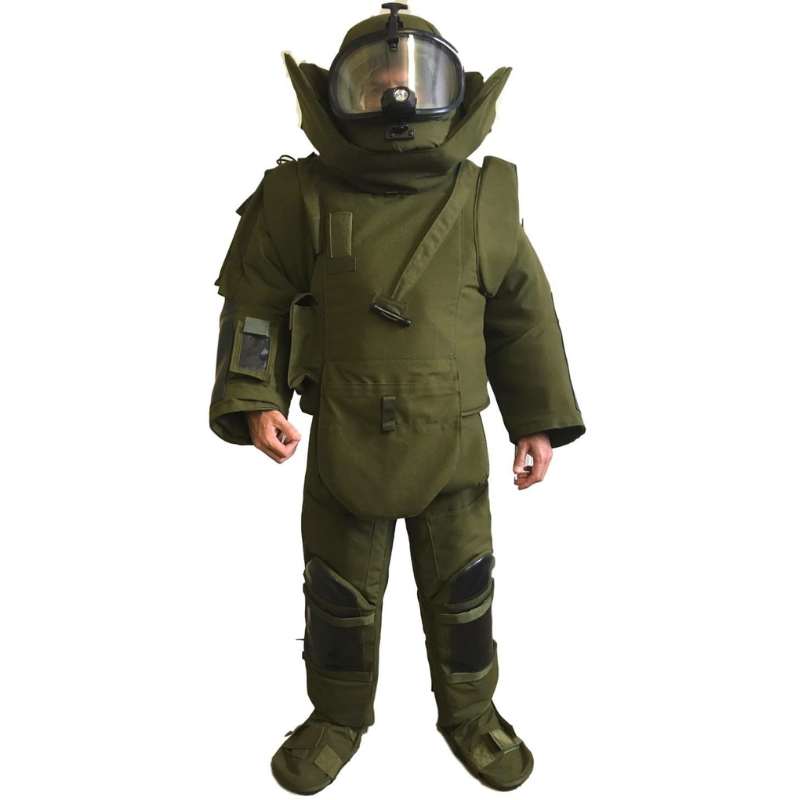 Explosive Ordnance Disposal Suits
We offer a full range of market-tested bomb suits and EOD solutions designed to provide full body protection from fragmentation threats and blast overpressure. Suits are customisable to fit various mission requirements. Resistances in compliance with MIL-STD-662F and STANAG 2920.
Fragmentation & Blast Resistant Protective Ensemble
Our blast-resistant ensemble consists of a lightweight demining suit featuring fragmentation and blast-resistant helmet plus a visor, vest, and shin guards.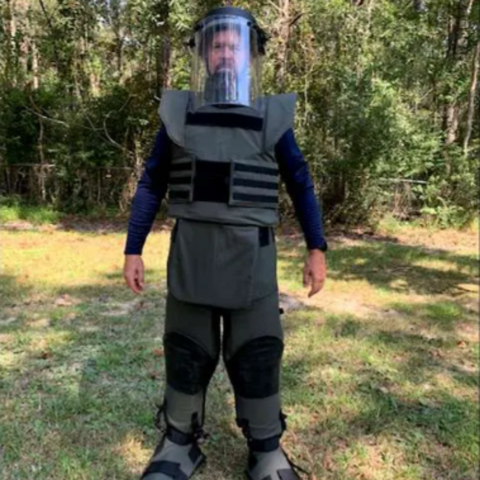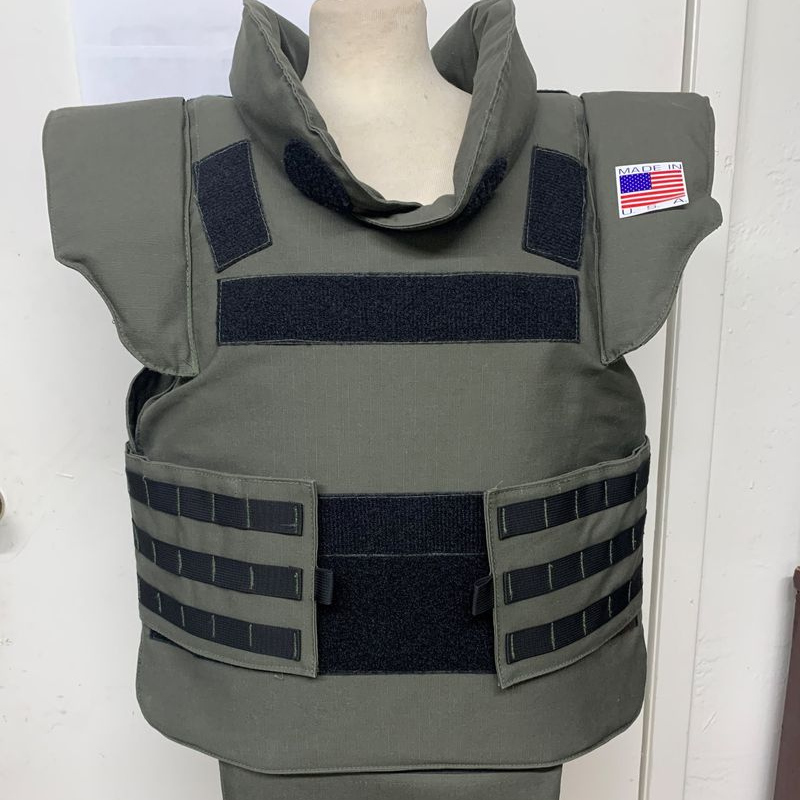 Fragmentation Protection Vest
This anti-fragmentation vest is used in environments where the risk of exposure to blasts and bomb shrapnel, mines, IEDs and other explosive devices is high. The LifeLine AF-08 Fragmentation vest is offered in Modular Base and Optional components.
The vest is FRONTAL ONLY:
A. Fragmentation Vest - V50 Protection against fragments with a velocity of 450 m/sec. with 17 gr FSP in accordance with MIL-STD 662F.
B. Collar/ Neck protection - Optional modular ADD-ON to the vest.
C. Shoulders and upper arm protection - Optional modular ADD-ON to the vest.
blast resistant bins
Explosive can be safely detonated inside these specialised bins. On detonation, the explosive blast is channeled upwards through the top of the bin, successfully mitigating damage of surrounding areas.