The Rowers
Ros Chaston and Andy Hodgson are two GTC customers who achieved their dreams of rowing the Atlantic Ocean. 3000NM over a two-month period from the Canaries to the Caribbean, all in the name of education and two charities close to their hearts. Ros is an Ocean Physics graduate and wanted to stream footage of their voyage back to schools and classrooms direct from the mid-Atlantic. Andy is a Guinness World Record holder after rowing solo around the British Isles, and the Atlantic was his next big challenge.
the equipment
In order for Ros & Andy to remain reliably in touch with those back home, we supplied them with a bundle of satellite communications hardware, including the Iridium GO! exec™ Satellite WiFi Hotspot. This powerful device was used to send short video and photo files back to their on-shore team in a matter of minutes, all via WhatsApp and the GO! exec's ability to send WhatsApp messages from its integrated app. Its intuitive design and user-friendly interface made operations easy, even when Ros & Andy were extremely fatigued from a long day's rowing.
Unboxing the Iridium GO! exec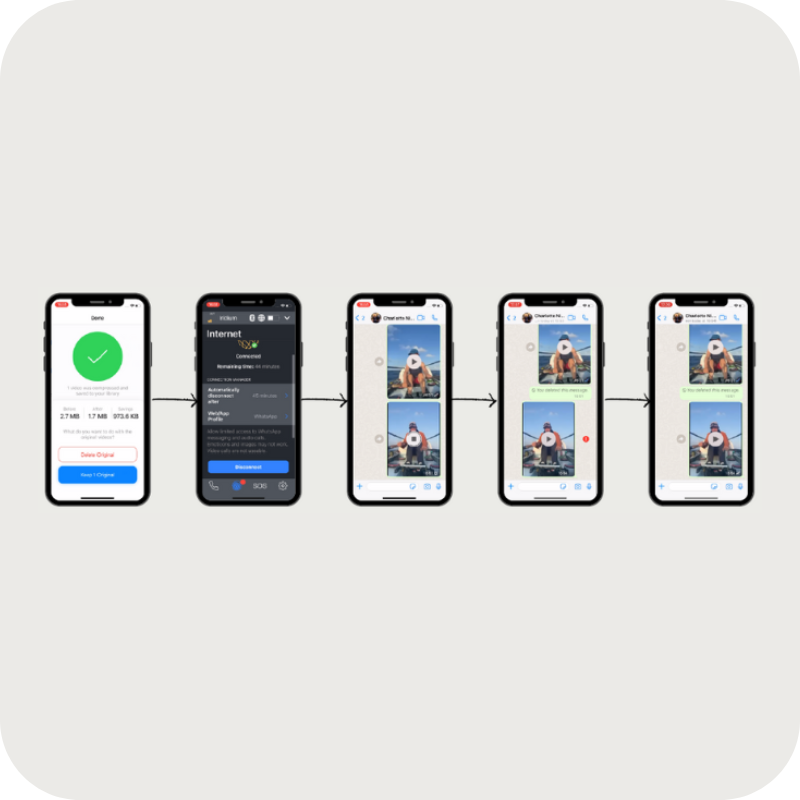 The use process
Every other day, Ros & Andy would choose a photo or video to send back ashore, compress it using a mobile compression app, queue the files ready for sending once a connection was established, connect their smartphones using the GO! exec app, click send and monitored their progress. They made sure to disconnect from the internet afterwards in order to preserve as much data usage as possible.
File transfer walkthrough
the case study
Read more about Ros & Andy's satellite communications requirements, how they overcame initial challenges, and the impact the Iridium GO! exec had on their overall voyage.