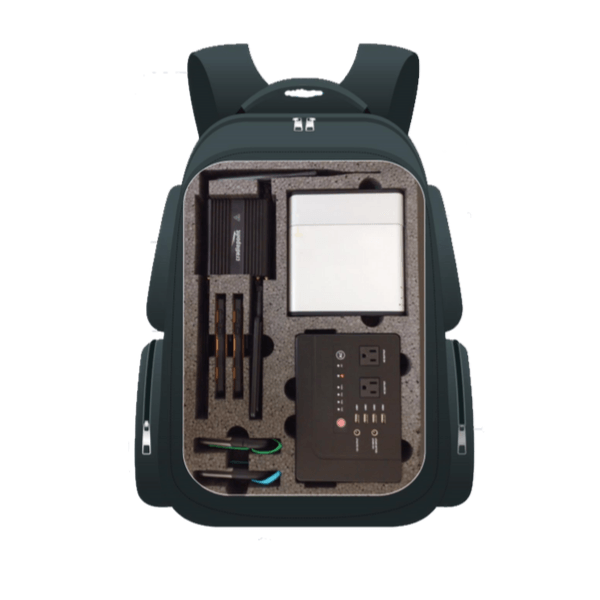 Imcon Internet Backpack
The Imcon Internet Backpack enables immediate connections for users to stay connected anywhere in the world through 3G/4G/LTE and satellite networks.
This Backpack offers an opportunity for remote communities to communicate with anyone in the world, through technology that provides internet and connectivity solutions. Also, this Backpack can be integrated Internet of Things (IoT) devices for countless uses that require connections in distant locales.