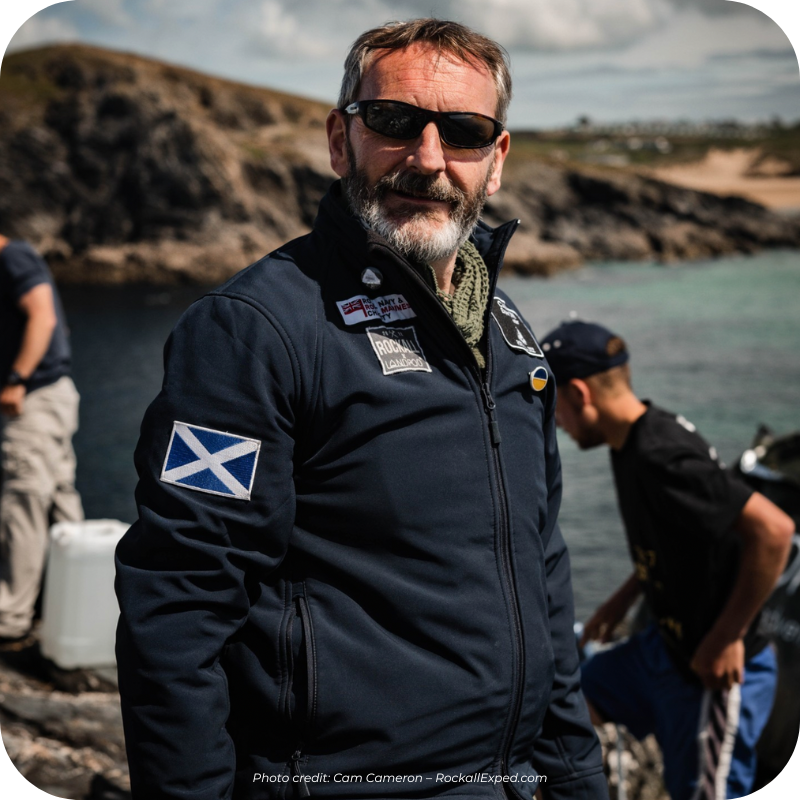 Rockall, Population: 1
Chris "Cam" Cameron is a former Gordon Highlander, a trained marine biologist and oceanographer, a commercially qualified skipper and Yacht-Master Offshore, and has been working professionally on the water since 1992. It's safe to say he is comfortable with tough conditions and life at sea, which is just as well after he was inspired to survive on Rockall, completely alone for as long as possible, all while raising money for charity.
the equipment
Cam has taken with him a wealth of communications equipment, but perhaps one of the most feature-rich and innovative is the Iridium GO! exec Satellite WiFi Hotspot. It was vital for Cam to be able to contact the world back ashore in case he came into difficulties. The GO! exec was our first suggestion thanks to its built-in messaging apps including WhatsApp, Outlook, and Facebook Messenger. It is also a ruggedised piece of hardware, perfectly suitable for life on top of an exposed, rocky protrusion in the Atlantic.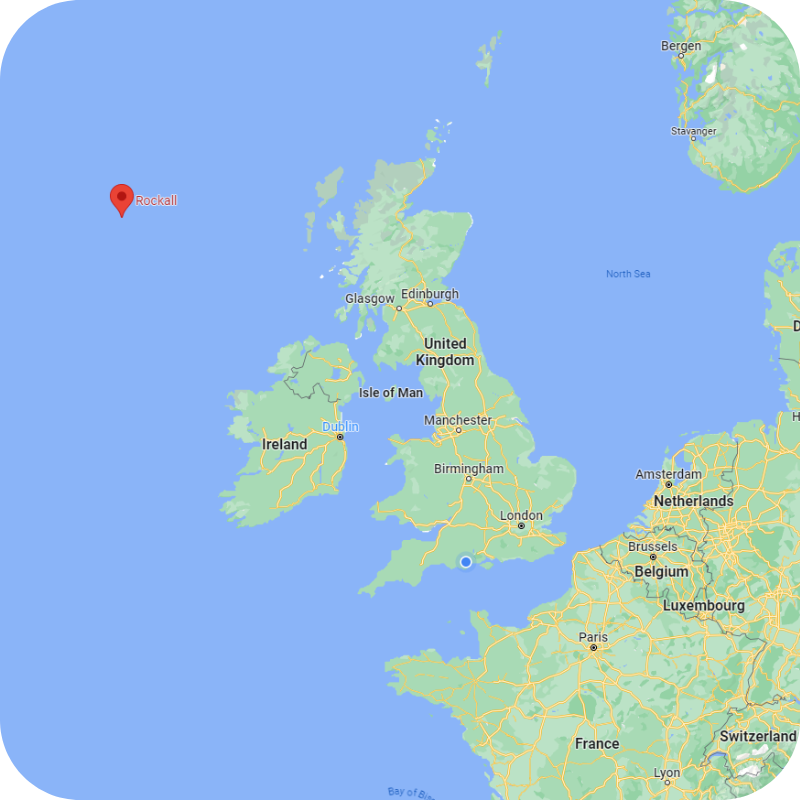 Global comms for remote locations
Iridium's satellite network of Low Earth Orbit (LEO) satellites create a mesh around the world, allowing Iridium device users to always be connected to at least one or two satellites at any given time, no matter where they are. From remote forests or desert wastelands, to the farthest polar regions, an Iridium signal can always be achieved in order to enjoy satellite connectivity on the world's only truly global satellite network.